Unique Features
---
Unlike other translation apps, Voice Translator - Alive is the world's first voice translation app with 5 translate engines integrated. It includes Google, Microsoft, Amazon, Baidu and Youdao translate engines inside one app. Different translate engines are good at different languages. With the combination of 5 translate engines, users will always get the most accurate translations all over the world.
5 Translate Engines
Different translate engines are good at different languages. Our voice translator integrates 5 translate engines, so you can simply tap to choose the best translation from the five translations and switch the default translate engine.
Upside Down Mode
Since the cellphone's microphone and speaker are on the bottom of the device, it would be easier if you turn your phone upside down. Voice Translator - Alive will automatically rotate. Then, you can point the microphone and speaker to you or other people easily.
Multi-Tools Integrated
We integrate photos, calculators, browsers and maps into Voice Translator - Alive. It allows you to talk to someone who speaks different languages while using these tools.
117 Languages
Currently it supports 117 languages for text translations and 63 languages for voice translations. Our developers are working very hard to add more languages supported in next version.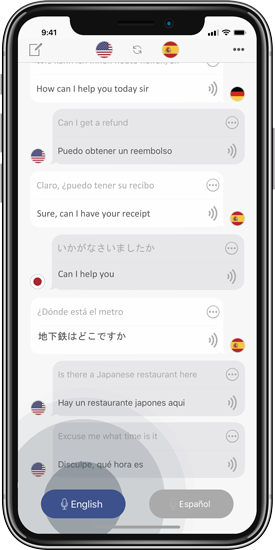 Translation History
The app automatically keep your translation history and easily access your history even when you're offline.
Easy to share
Share you translation with your friends on Facebook, Twitter or by e-mail and SMS.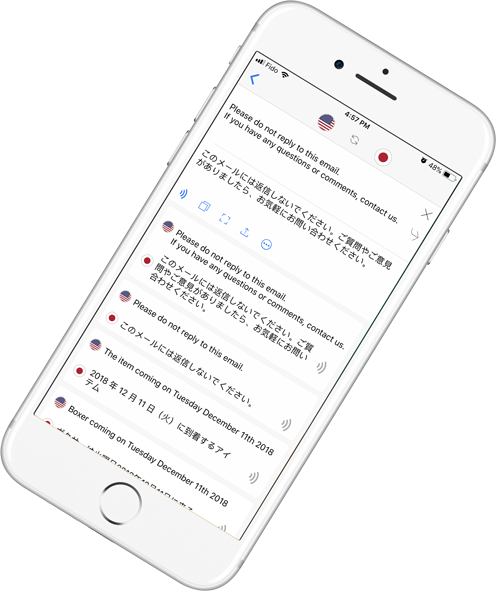 Text Translation
Apart from voice translation, our translation app also supports text translation. It allows you to type or copy & paste text and translate it instantly.